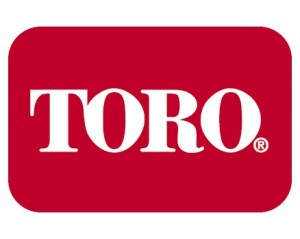 For as long as snow blowers have existed, the Toro Company has offered the most popular snow blowers on the market. From the first known as the snow pup to the most recent in the Toro Snow Commander, they have always had their mind on saving your back. Toro has a large selection of single stage snowblowers and two stage models. They also offer industry leading warranties and the best parts availability and dealer network in the business.
Single stage Toro snow blowers are the most durable models on the market and often last 15 years or more. When it snows you will be happy to have the dependability of a Toro snow blower to start right up and get your driveway cleared off quickly and thoroughly so you can get to work on-time. Toro prefers the two cycle design for the cold weather for few reasons. On the single stage snow throwers, weight is an issue and the two cycle engine is much lighter than a comparable four cycle. In addition, the engine has to be near the paddles which required it to be low to the ground near the elements. This makes the engine hard to access and work on, with a four cycle engine you have to change the oil, this two cycle design eliminates that by mixing gas and oil instead.
When it comes to the two stage models, Toro also leads the pack. With the design and size, Toro switches back to a four cycle engine. Changing the oil is not too hard because the engine is readily accessible although it doesn't like to move very quickly in the cold. Toro has recently redesigned the controls on their two stage models to make them the most user friendly snow blowers on the market. If you do not want to pull start a larger engine in the cold, Toro now puts an electric start on nearly every two stage model standard to improve the cost structure.
For smaller driveways, the two stage models are very fast and easy to maneuver, if you are looking at a large area, you may want to consider a larger Toro to clear a path. Also a steep driveway lends itself to purchasing any of the two-stage self propelled Toro snow blowers.