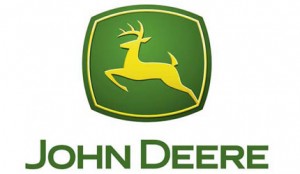 Are you tired of shoveling with primitive tools while your neighbor whizzes past you with his snow blower? Well, you can stop spending your free time shoveling and start spending it doing things that are enjoyable when you use John Deere's line of snow blowers.
John Deere is one of the oldest and most respected producers of machinery throughout the world. The company prides itself on its integrity, ability to innovate, and its loyalty to the consumer. John Deere also knows that their staff is the ticket to their success. This is why they are leaders in the industry.
Every home owner should have the luxury and convenience of a John Deere single-stage snow blower. Their light-weight design makes them easy to store and operate. All John Deere products are held under warranty and come equipped with Tecumseh engines. They come standard with an electric recoil start with large mitten grips, and fold down handle bars.
If the job is a bit bigger, you may need a John Deere dual-stage snow blower. These blowers come with the same standard features as the dual stage, but offer a great selection of models so that you can pick the blower that best suits your needs. No matter your situation, with these blowers, that shovel will be obsolete!
Models